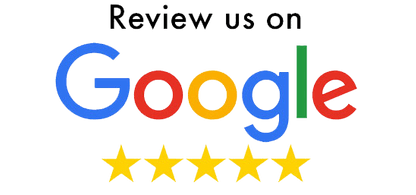 Call 212 922 0005. Kiritsis Law Group.
Manhattan Office: 633 Third Avenue, New York, NY 10017. Phone# 212 922 0005.
New Jersey Office: 7309 Ventnor Avenue, Ventnor, NJ 08406. Phone# 212 922 0005.
Brooklyn Office: 1023 74th Street, Brooklyn, NY 11229. Phone# 212 922 0005.
Locations:
MANHATTAN OFFICE (HEADQUARTERS):
633 Third Avenue
New York, NY, 10017
Suite 1306
PHONE# 212-922-0005.
MANAGING ATTORNEY: JOHN KIRITSIS, ESQ.
NEW JERSEY OFFICE:
7309 Ventnor Avenue
Ventnor, NJ 08406
2nd Floor
PHONE# 212-922-0005
MANAGING ATTORNEY: JOHN KIRITSIS, ESQ.
Feel free to call us at
212-922-0005
for a free & confidential
consultation.
Whether buying real estate, having years of un-filed tax returns, have an immigration question, considering to start a business, faced with a commercial/business dispute or thinking about getting a prenuptial agreement -- Our law firm is willing, able and ready to assist you. Call us at 212 922 0005.
We represent businesses and individuals throughout the 5 boroughs of New York City and most of New Jersey.
For a free, brief initial phone consultation with an attorney, call us today at 212 922 0005.
Our law firm provides a full range of legal services, within the following practice areas:
Real Estate
Business Law
Tax & Accounting Services
Immigration Law
Asset Protection
Business/Commercial Litigation & Disputes
REAL ESTATE PRACTICE GROUP SERVICES:
-Buying or Selling Real Property
-Refinancing
-Deed Transfers
-Leasing Services
-Residential Leases
-Commercial Leases
-Partition Actions
-Landlord/Tenant Disputes
BUSINESS LAW PRACTICE GROUP SERVICES:
-Incorporation
-LLC Formation
-PLLCs & P.C.s
-Registered Agent Services
-General Counsel Services
-Business Disputes
-Corporate Investigations
-Entity Structure
-Franchise Agreements
-Corporate Governance
-Corporate Compliance
-Non Profits & 501 ( c ) 3 Organizations
TAX & ACCOUNTING PRACTICE GROUP SERVICES:
-Personal Tax Returns
-Business Tax Returns
-Gift & Trust Tax Returns
-Payroll Taxes
-Audit Representation
-Dealing with Tax Debt
-IRS Letter & Correspondence
-Anti-Money Laundering Compliance
-Offers in Compromise
-Foreign Bank Account Reporting
-State and Local Taxes (SALT)
-International Tax Controversies & Compliance
-General Ledger Account Maintenance
IMMIGRATION LAW PRACTICE GROUP SERVICES:
-Green Card Applications
-Adjustment of Status
-Abandonment Issues
-Apostolization & Translation Services
-Student Visas
-Family/Chain Migration Issues
-Immigration Forms
-Investor Visas
-Asylum Cases & Petition
ASSET PROTECTION PRACTICE GROUP SERVICES:
-Wills
-Powers of Attorney
-Irrevocable Trusts
-Legal Entity Structuring
-Prenuptial Agreements
-Postnuptial Agreements
-Estate Planning
-Divorce Planning
-Marital Contracts
-Asset Protection Focused Trusts
-Layered/Fenced Entity Structures
BUSINESS/COMMERCIAL LITIGATION PRACTICE GROUP SERVICES:
-Fraudulent Conveyance
-Real Property Disputes
-Partition Controversies
-Landlord Tenant Litigation
-Corporate Litigation
-LLC Litigation
-Partnership Litigation
-Estate Controversies
-Tax Controversies
-Deed Disputes
-Contract Disputes
-Business Contract Litigation
-Intellectual Property Lawsuits
-Litigation Defense
At our core, we are a client-focused law firm. It is out mission to approach every case, with the mentality of trying to empower our clients, so that optimally favorable outcomes may be achieve on their behalf.
At Kiritsis Law, we take an innovatively and radical approach, as to how we practice law and operate as a law firm. Our mission is to work WITH our clients, rather than for them. That is what makes us different. People are often scared, when it comes to dealing with attorneys — we never want this to be the case when our clients are working WITH us. Our clients come to our law firm, with the expectation that we can empower them.
Whether you are a start up entrepreneur, a well established business organization, a commercial tenant or a landlord - don't feel intimidated by the law! You can schedule a free, brief initial phone consultation with an attorney, so you can begin feel empowered.
About our firm's founder:
John Kiritsis, Esq., CPA, MBA, MS, JD, LL.M
Our firm's founder John Kiritsis, or as most clients simply call 'John' founded this law firm in 2015. Starting from a solo practice out of his basement in Brooklyn, the firm has now grown to have 3 offices in New York and New Jersey, with a staff of around 10 people. John Kiritsis is a licensed Attorney and a CPA (Certified Public Accountant), that represents, both individuals and organizations, with issues involving business law, tax law, real estate, asset protection, business/commercial litigation and immigration law. John Kiritsis' educational and work related experience, allow him to bring a versatile skill set, in order to meet the needs of his clients.
Prior to starting his own law firm, John Kiritsis worked at a number of law firms, accounting firms and privately held companies. His work experience, also includes working with the Internal Revenue Service (IRS) and the Judiciary of New York and New Jersey. — giving him an inside and multifaceted perspective, as far as, tackling legal issues is concerned.
We are a multilingual law firm, serving a number of communities throughout New York and New Jersey. Specifically, we may be able to provide legal assistance, at a firm-wide level, with respect to the following languages: Hebrew, Spanish, Mandarin, French, Turkish, Greek, Bulgarian, Russian and Arabic.
BROOKLYN OFFICE:
1023 74th Street
Brooklyn, NY 11228
1st Floor
PHONE# 212-922-0005.
MANAGING ATTORNEY: JOHN KIRITSIS, ESQ.
ATTORNEY ADVERTISING. PRIOR RESULTS DO NOT GUARANTEE A SIMILAR OUTCOME.
We hope you would find this website useful with regards to finding potentially relevant information for your legal issue. The Law Offices of Kiritsis & Associates PLLC is a boutique Law Firm Group headquartered in Midtown Manhattan, with offices in Manhattan, Brooklyn (NY) and New Jersey. We strive to provide professional legal services for individuals and organizations. Our clientele ranges from including aspiring startups to individuals to established multinational business organizations.
We offer flat fee prices for many of the practice area services listed throughout our website. For more information on a topic you may be interested in, or simply to find out how our Law Firm Group can help, you may click at any of our site's links.
We are available for existing and potentially new (prospective) clients, 7 days a week via online, phone, and/or in person.
Phone: 212-922-0005
All Rights Reserved. For more information see our law firm's website pages regarding Intellectual Property Disclaimer, Privacy Policy, Terms of Service, Terms and Conditions, ADA Compliance & Disclaimer, Attorney Advertising Disclaimer Notice, Prohibition Against Attorney Guarantee Disclaimer, Covid 19 Compliance & Disclaimer, Attorney Client Bill of Rights, Taxpayer Advocate Office Bill of Rights, Conflict of Interest Firm Policy, Firm Policy on Escrow Services, Firm Billing Practices & Policies.
Intellectual Property Disclaimer(s):
Copyright 2021
The materials available through this website and any other websites owned by John Kiritsis (individually and collectively, the "Website") are the property of John Kiritsis and his entities, and are protected by copyright, trademark, and other intellectual property laws. You may not use, reproduce, download, store, post, broadcast, transmit, modify, sell, or make available to the public content from the Website without the prior written approval of John Kiritsis. Beware that any unauthorized use of John Kiritsis' trademarks and copyrighted content for commercial purposes in violation of John Kiritsis's intellectual property rights, will be vigorously enforced. All other trademarks, service marks and trade names referenced in this site are the property of John Kiritsis.
ATTORNEY ADVERTISING. PRIOR RESULTS DO NOT GUARANTEE A SIMILAR OUTCOME.
The views expressed by this author are not legally binding or reflective of the author, the author's firm, the author's employers, the author's employees, or any individual and/or organization.